Who We Are
Since we were incorporated on February 14, 1992, thanks to those who have supported this quiet fund for quiet warriors, we have evolved into a more inclusive and far-reaching organization. The Fund was one of the first non-profits set up to take care of families of the fallen. Throughout the years our annual seminars have provided an opportunity to build a bridge between civilians and military leaders. Our staff and leadership operate quietly and discretely, much like the community we serve.
""There are so many things I have done, and feel immensely proud to have accomplished, that wouldn't have been possible without the Special Operations Fund. From the summer I spent at Phillips Exeter Academy before my senior year of high school -- which uniquely prepared me for college -- to then going on to attain not just one degree, but three from my dream school: New York University. I cannot express enough gratitude for the role SOFund has played in my life, and to know that I will always have a support system through this organization and its leaders is a comfort and privilege I don't take lightly. They've supported me in the way I know my dad might have -- be it financially or emotionally -- and that's what makes the SOFund beyond special."

– Keely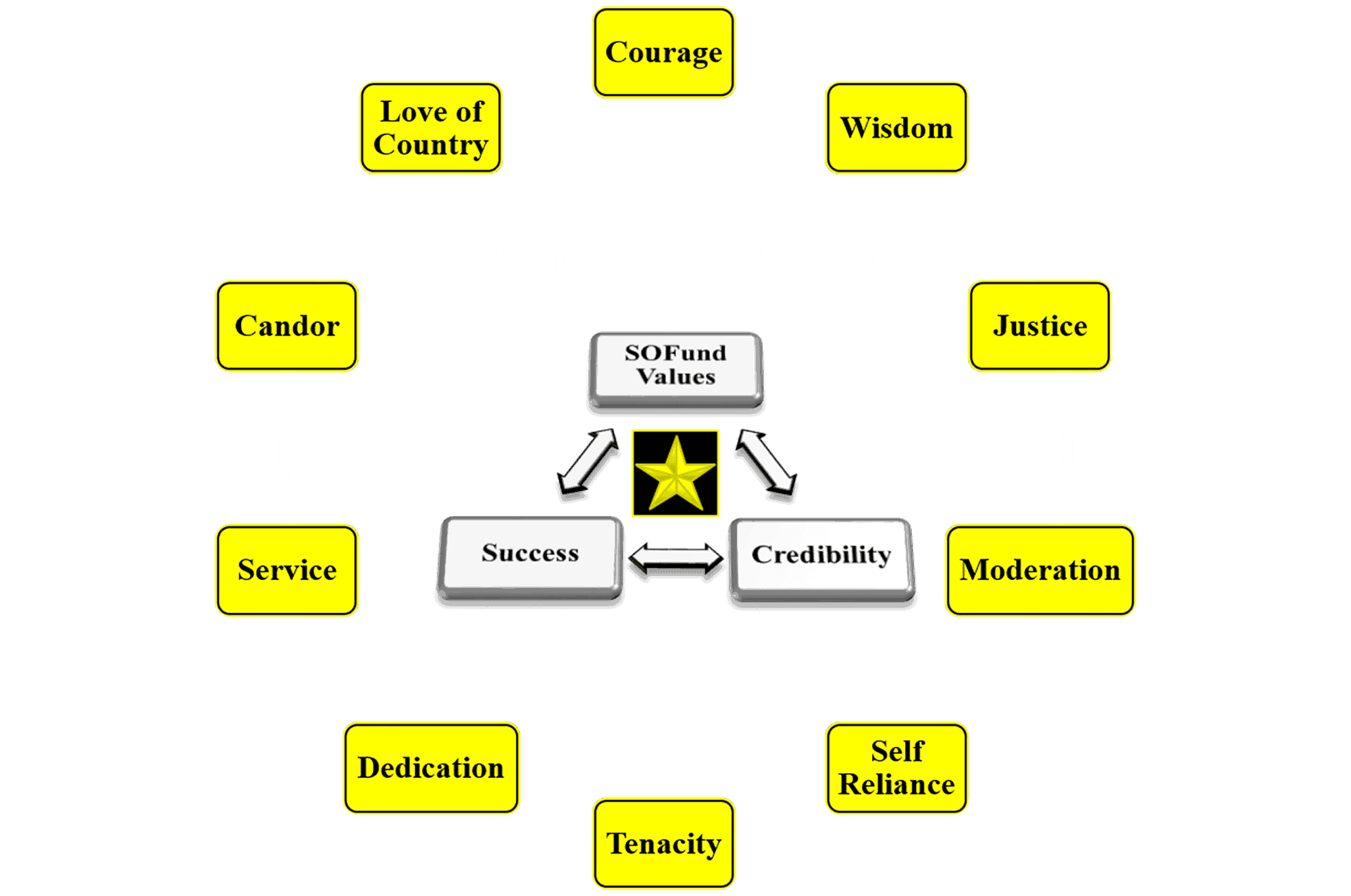 Our Mission
To provide educational grants and support to the families of special mission unit warriors killed in action, killed in training, died in the line of duty, or suicide. We also support the families of current and veteran special mission units' warriors with merit scholarships and other educational opportunities.
""Their foremost request is for someone to watch over their families if they don't come back alive."

– SPECIAL OPERATIONS COMMANDER
""Your fund is helping many very needy special operations families. It is a blessing that we have such patriots in the civilian community who want to help; so, on behalf of ALL of us…thanks!"

– NAVY SEAL COMMANDER
Our History
The Special Operations Fund was started on February 14, 1992, by Ambassador (Retired) David C. Miller, Jr., after he left President G.H.W. Bush Administration. His National Security Council accounts included counter-terrorism, counter-narcotics, hostages, Africa, etc., and during this time he met many quiet warriors serving our country on special missions, many not made public. He promised the Commander, Special Operations Command that when he returned to the private sector, he would set up an organization to take care of the families if their warrior didn't come home alive. The Special Operations Fund was primarily incorporated to provide educational benefits for family members of those who were killed in action [KIA] or killed in training [KIT] while serving with Joint Special Operation Command special mission units. While there are other scholarship funds for various components of the armed forces, none of them is dedicated solely to certain special mission units in the Joint Special Operations Command. The units supported by the Special Operations Fund are continuously deployed, serving in harm's way, day and night, in countries around the world.
""Our professional troops can concentrate on their day-to-day duties knowing that as they go in harm's way, should anything happen to them, their families will be taken care of by the Special Operations Fund."

– SPECIAL OPERATIONS COMMANDER
""Words cannot express the extent of my gratitude for all the wonderful people who donate and contribute to Special Operations Fund. Accomplishing my goal of obtaining my Masters in Marriage & Family Therapy without the financial burden of student loans and other expenses, is one of the biggest blessings I have ever received. I am forever grateful to Special Operations Fund for helping make my dreams come true. Thank you!!"

– CHELSEA HEALY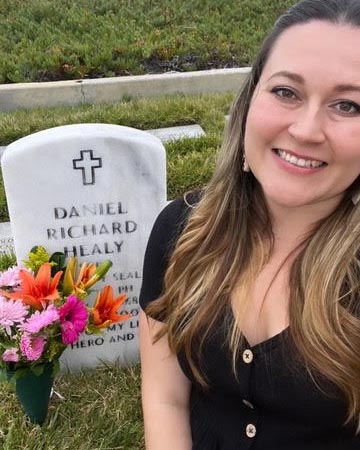 Our Impact
Historical Support Statistics
(1992 to date)
EDUCATIONAL GRANTS IN EXCESS OF $11 MILLION FOR THE FAMILIES OF FALLEN
EDUCATIONAL GRANTS FOR FAMILY MEMBERS OF CURRENT AND VETERAN WARRIORS
Total Impact
AWARDED IN SUPPORT OF FAMILIES